Beertender:  Keary Mesa Brewery | Ocean Beach Tasting Room | Forbidden Cove Tiki Bar
Kilowatt Brewing is currently hiring a Beertender position that will rotate between our Kearny Mesa tasting room and Forbidden Cove Tiki Bar located at 7576 Clairemont Mesa Blvd. and our Ocean Beach tasting room at 1875 Cable St.  Additional pickup shifts may also be available at any of our three locations, including Oceanside.
Background
Kilowatt Brewing is known for producing small batch, eclectic beer styles and providing customers with unique and stimulating experiences in our one-of-a-kind tasting rooms. Creative and interactive lighting permeates throughout the brewery and taprooms featuring rotating artwork created by local artists, along with an extensive collection of black light art that customers can enjoy with or without provided special 3D glasses, hand-built glass infinity mirror rooms, and other unique art installations. Specialty programmed LED lighting allows us to change the lighting color and mood in real-time.  Custom-built giant versions of modern, classic, and obscure games of skill are also a trademark of Kilowatt's tasting room experience.  The brewery and tasting room are located at 7576 Clairemont Mesa Boulevard in San Diego.  Located inside our brewery is the Forbidden Cove hidden tiki bar open Thursday through Sunday serving our handcrafted speciality undistilled cocktails.  Kilowatt has two satelite tasting rooms located in Ocean Beach and Oceanside.  All three tasting rooms typically have 20+ beers on tap which are open 7 days per week.  The brewery currently operates a 7 BBL brewhouse with 15 BBL fermenters which have won several awards including the 2018 Great American Beer Festival Chocolate Beer category bronze medal winner, 2019 Great American Beer Festival Belgian Dubbel Beer category bronze medal winner, two time 2020 medal winner at San Diego International and and voted as a WestCoaster Best of SD Beer 18 in 18′.
Kilowatt Brewing's organizational culture is one of teamwork, collaboration, and respect for everyone.  We strive to make our employees feel they are part of a close-knit family and seek new team members who also embrace these values.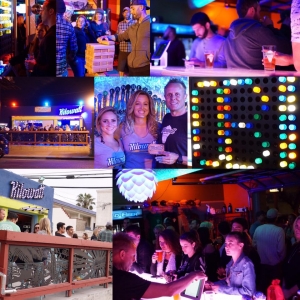 Job purpose
At Kilowatt, the taproom experience is a key part of our success as it is usually the first experience consumers have with our brand and is the most important component of our business. The beertender, under direction of the General Manager, will be responsible for ensuring that taproom patrons feel welcomed, are well informed about beer choices and are served quickly and efficiently. They will also share responsibility with Management of making sure that the beer served is of optimal quality and that the taproom environment is extremely clean, organized, and comfortable.
Duties and responsibilities
A beertender is responsible for the following:
Adhering to the schedule set forth by the manager and executing the duties and responsibilities assigned
Ensuring that the beers on tap are acceptable to serve (right temperature, optimal quality, no off-flavors or odors)
Engaging with each patron directly, giving each the attention they deserve, and making them feel welcomed while working to meet their needs quickly and efficiently
Politely and respectfully addressing customers' questions about the brewery and beer, regardless of their knowledge or experience with craft beer
Conforming to and enforce regulations set forth by the Alcoholic Beverage Control (double-checking IDs when necessary, curtailing overconsumption)
Serving food via counter service
Maintaining a clean bar and tasting room area
Following Standard Operating Procedures (SOPs) governing taproom operations
Maintaining a pleasant taproom environment (temperature, music, cleanliness, conduct)
Working towards continuous optimization of taproom operations by providing Manager and brewery owners with timely feedback
Expertly communicating the Kilowatt brewing philosophy and the uniqueness of each beer
Playing the role of brand ambassador
Qualifications
Available to work multiple shifts, including nights and weekends
Prior bartending/service experience
Demonstrated knowledge of craft beer, including basic understanding of beer production (Cicerone Beer Server or similar certification preferred)
Excellent communication skills
Exceptional customer service skills
Attention to detail and ability to multi-task
Positive attitude and ability to work with a diverse set of people
Basic familiarity with tablet-based POS systems and other web-based/MS Office software
Ability to lift 35-50 lbs
Ability to move full kegs with the aid of a dolly
Aptitude for and desire to learn the mechanical workings of taproom equipment in order to address problems quickly and efficiently
LEAD certification required
Level 1 Cicerone Certification or higher preferred
Grace under pressure
Physical requirements
A beertender will be required to stand for extended periods of time. They may also be required to lift boxes 35-50 lbs and move empty/full kegs with the help of a dolly
Working conditions
This position requires an individual who works under a range of circumstances, including: shift work, weekend work, working with challenging patrons, working in the fast-paced environment of a crowded taproom, and potentially working within close proximity of an operating brewery (noise, heavy equipment, odors related to the brewing process).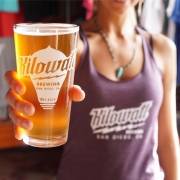 Kilowatt Brewing is proud to be an Equal Employment Opportunity and Affirmative Action employer. We do not discriminate based upon race, religion, color, national origin, gender (including pregnancy, childbirth, or related medical conditions), sexual orientation, gender identity, gender expression, age, status as a protected veteran, status as an individual with a disability, or other applicable legally protected characteristics.
How to Apply
Just have your resume and cover letter ready to go and click on the Apply button below!